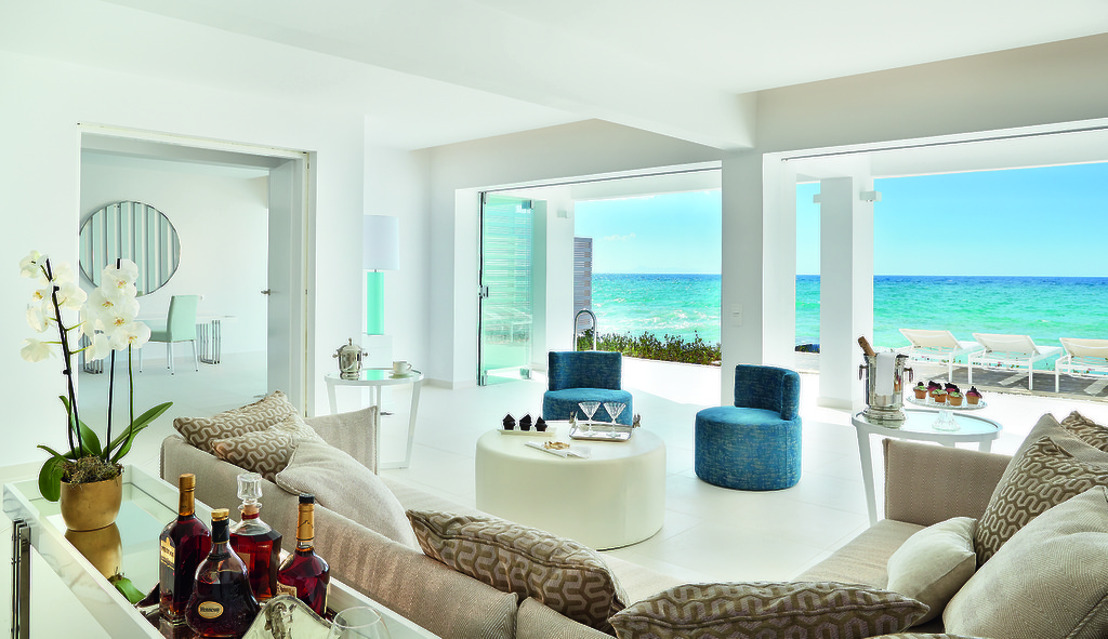 3 ways to spot the real luxurious all inclusive
Thursday, May 25, 2017 — All-inclusive becomes the new LUX way to holiday
All-inclusive has long been the holiday of choice for jetsetters looking to alleviate any hassle. But this was done at the expense of comfort. While the hospitality scene has changed recently and there are more and better options, you need to know what to look for when booking an all-inclusive.
Yiannis Zoulakis, general manager of the White Palace Grecotel Luxury Resort, explains what makes all-inclusive reach a whole new level, as the resort introduces their LUX ME experience.
Be pampered - naturally
"It is no longer enough to have just a restaurant, a spa and amenities. The best all-inclusive can now be found where the gastronomy means local, fresh and organic produce, where the spa is inspired by cultural traditions and the amenities are so natural and unique you cannot find them anywhere else," explains Zoulakis. At the White Palace Grecotel, the source of all this pampering and nutrition is Agreco Farm, an authentic Cretan farm that creates organic body care products and real Mediterranean ingredients exclusively for Grecotel.
You can enjoy the magic of locally sourced lotions and potions such as these at Hippie Spa, a true sanctuary for the senses, where all the treatments are inspired by the ancient Greeks' holistic approach to health, such as the Silk and Gold Face Radiance treatment, based on 23 carat gold, silk proteins and marine collagen, or the Red Wine Moisturising Therapy that uses the oxygenating and antioxidant goodness to cleanse and tone.
Be completely cared for - invisibly
"You should not have to do anything yourself!" Zoulakis says. With LUX ME, for example, you have a personal butler catering to your every need 24/7, what Zoulakis calls a "24h WhatsApp Concierge". Gone are the days that you needed to abandon your coveted sun lounger to get a drink or a bite to eat; simply send your butler a WhatsApp, and consider it done. But this is not just confined to within the walls of the hotel – the White Palace Grecotel concierge team is made up of passionate locals who are on hand to arrange cultural experiences and excursions to help you get the most out of Crete. All-hours personal service via modern technologies - this is truly a taste of the high life.
Beat boredom – actively
With all of the above included, you would be forgiven for thinking that the White Palace Grecotel has had to make some sort of compromise, but you would be wrong. The LUX ME package offers a plethora of activities, such as fitness and wellness programs, including Aerial Yoga and Aqua Gym, and access to all sports facilities on site, including biking, tennis club and watersports. So whether you fancy a spot of scuba diving in the endless azure of the Aegean Sea, or taking a culinary masterclass to learn the methods of traditional Greek and Cretan specialties, it's all part and parcel of LUX ME all-inclusive.
All-inclusive no longer means lack of frill. LUX ME at White Palace Grecotel raises the bar for the hotel industry to ensure you have the best holiday, without having to sign your way through it.
Thomson offers seven nights Platinum holidays to Crete staying at the 5T Grecotel White Palace, Thomson Resort on a half board basis, from £766 per person. Price is based on 2 adults sharing and includes flights departing from London Gatwick airport on the 13th June and transfers. To find out more about this holiday or to book, visit your local Thomson travel shop at thomson.co.uk or call 0871 230 2555.