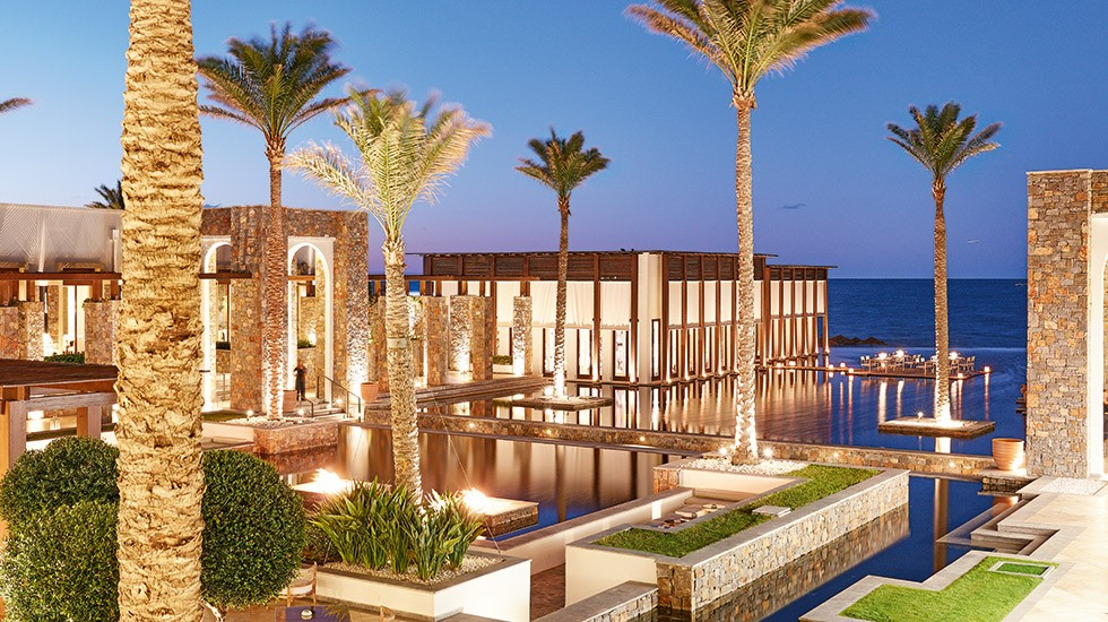 Amirandes, Grecotel Exclusive Resort, Scoops British Airways Award for Excellence
Wednesday, March 20, 2019 —

Amirandes, Grecotel Exclusive Resort in Crete, Greece, has received a British Airways Holidays Customer Excellence Award for 2018. This award comes from unbiased customer reviews and showcases the hotels that make their guests happy.

This year, BA gathered over 80,000 verified reviews about the hotels they work with. Amirandes received an overall score of 9.3/10, receiving 1 of 450 Customer Excellence Awards given to the top 3% of hotels.

Amirandes Manager, Mr George Skoulaxinos, said: "We are delighted to add to our legacy of hospitality and customer service. Amirandes, Grecotel Exclusive Resort, our flagship property in Crete, was already a leading hotel, but it is our hard work and dedication to our guests that make me proud of this recognition from British Airways Holidays."

About Amirandes, Grecotel Exclusive Resort

Amirandes, Grecotel Exclusive Resort, lies on a landscaped estate on the north coast of Crete, just 18 km from the capital, Heraklion. The resort centres on an exotic lagoon that swirls around a private beach, Olympic-size seawater main pool, 608 m2 Elixir Alchemy Spa with an indoor pool and gym area offering Ayurveda therapies too, two bars and seven restaurants, and extensive children's facilities. A plethora of activities, sports and watersports await, while the Crete Golf Club is just 10 km away.

A total of 212 rooms, with 51 bungalows, gym suites and villas, mirror Crete's most inspiring features, such as 24h WhatsApp concierge and Guest Portal. Refined and courteous service reflects the resort's precise attention to detail and utmost respect for the privacy of its guests.

How are the hotels awarded?

British Airways Holidays, one of the UK's leading tour operators, works with Reevoo, an independent and impartial third-party company, to collect reviews from genuine customers. Customers are asked to score hotels based on location, service, cleanliness, and sleep quality.

Hotels that receive a rating of at least 9.0 out of 10 from customers are eligible for the Customer Excellence Award. British Airways award hotels that have received more than ten verified reviews.

For more information, visit the following links:

Amirandes, Grecotel Exclusive Resort, Website

British Airways Customer Reviews from Reevo

ENDS

Notes to editors

For media enquiries, email UKoffice_PR@grecotel.com, Plamena Manolova

Media gallery: http://bit.ly/2OeMQOm

About Grecotel Hotels & Resorts

Grecotel Hotels & Resorts, the leading luxury hotel collection in Greece, delivers sophisticated lifestyle experiences for travellers in the country's most beloved destinations. After 45 years of dynamic presence in the country, Grecotel has grown to support 12 tourist destinations in Greece. Each of Grecotel's 32 luxury hotels and resorts is a unique architectural experience and a paradise of opulent amenities, gourmet restaurants and elegant details embodying the essence of Greek hospitality.

With 6,000 rooms, Grecotel Hotels & Resorts accommodate about 350,000 visitors from more than 150 countries every year. The company's assets also include 15,000 m of coastline, 200 restaurants and bars, 10 conference centres with 60 meeting rooms totalling 11,500 sq m. and 3 thalassotherapy centres totalling 6,500 sq m.