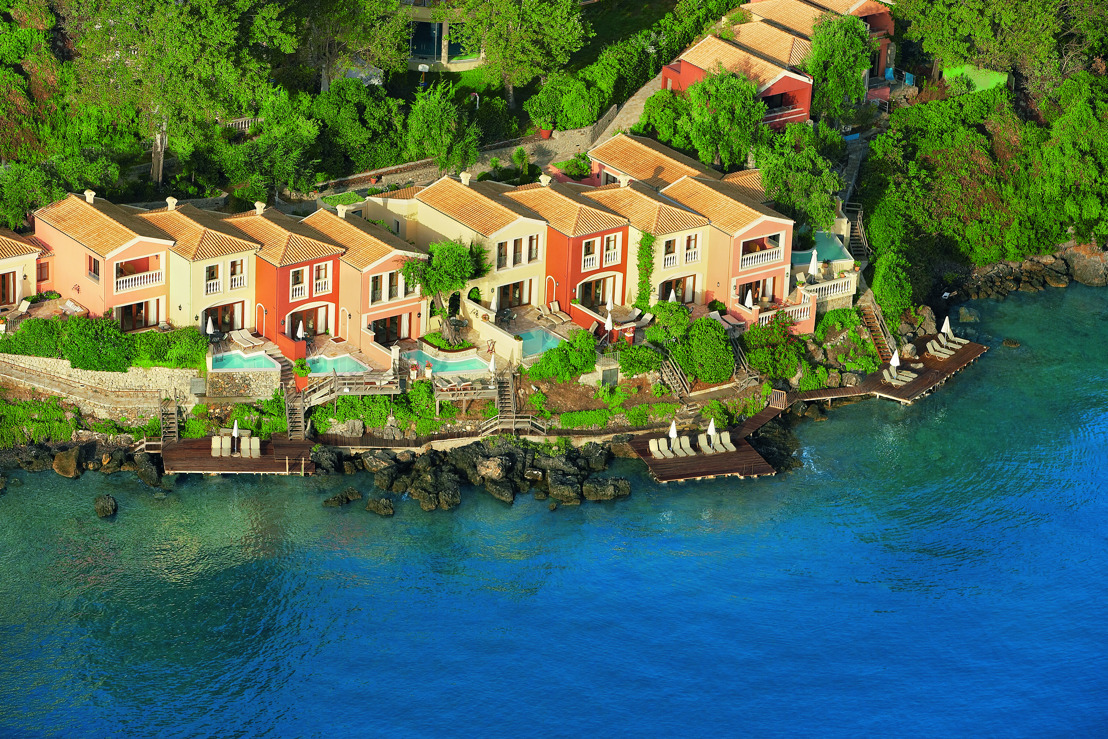 Last Minute Hotel Offers: Indulge in the Gastronomy of Corfu
Tuesday, September 19, 2017 — For foodies worldwide, Greece is a destination that's beloved for its rich flavours. And while Greece has a distinct style of cuisine, the Ionian Islands off its west coast have their own individual culture and foods to match. Specifically, Corfiot cuisine stands apart as one of the oldest and most esteemed gastronomic traditions in the country.
The Gastronomy of Corfu
Today, the gastronomy of Corfu delights food lovers both near and far. Traditional recipes sizzle with fresh ingredients and local products, such as olive oil, wine, cereals and golden honey.
Throughout Corfu, many local eateries offer an authentic taste of the island life. Popular dishes include sofrito (veal cooked in wine sauce with garlic and parsley), pastitsada (veal or chicken cooked with fresh tomatoes, cinnamon, wine, onions and spices) and bourdeto (a peppery fish stew).
A Taste of the Kommeno Peninsula
On the Kommeno Peninsula, you can enjoy Corfiot gastronomy in a relaxing environment. Privately owned by Grecotel, the leading luxury hotel collection in Greece, this personal paradise combines gorgeous natural surroundings with exclusive accommodation.
Here, pine groves border beachfront bungalows and pastel-coloured villas, while royal pavilions and grand suites hover on the edge of the Ionian Sea. Whether for a last minute summer break or an autumn escape, it's the perfect backdrop for fine dining.
For haute cuisine in a regal setting, look no further than Grecotel's Corfu Imperial. At this five-star hotel, amazing views complement innovative flavours to create an imperial dining experience. Choose from a variety of tasty options this season.
Delicious Dining at Corfu Imperial
This year, Michelin-starred Chef Matteo Temperini raises the bar at the Aristos Restaurant. His awarded menu reinvents Mediterranean classics using seafood, herbs and organic olive oil. A selection of fine wines is available to match your palate.
On the waterfront, the Yali Seafood Restaurant offers gourmet dining with panoramic sea views. Delight in the catch of the day while snuggling your feet into the sand. For your enjoyment, Yali hosts live saxophone melodies every Wednesday evening.
The newest addition to Corfu Imperial is the a la carte Steak & Sushi Restaurant. Perched on a wide terrace overlooking the Ionian Sea, this venue offers a delicious surf and turf menu.
Rolled sushi using the freshest catch of the day pairs with the finest steaks that money can buy. Customise your favourite cocktail while admiring vivid views across the horizon.
The options don't end there. The Nafsika brasserie presents a collection of ales from the island's renowned microbrewery. Next door, Mon Repos serves the gold standard of Mediterranean cuisine and Greek buffet breakfasts.
The Odysseus Cocktail Terrace provides refreshments with waterfront vistas. And for many guests, the evening begins at the Alkinoos Lobby Bar, where lounge music complements the relaxed mood.
Corfu Imperial only operates until 20 October. Book your last minute stay for a double room with breakfast included from £150 per night (down from £385). See more holiday deals: Corfu Imperial Vacation Packages.

As well as Corfu Imperial, Grecotel occupies the Kommeno Peninsula with two more amazing properties: Eva Palace Grecotel Luxury Resort and Daphnila Bay Dassia Grecotel All-Inclusive Resort. No matter the choice, you're in for a feast.