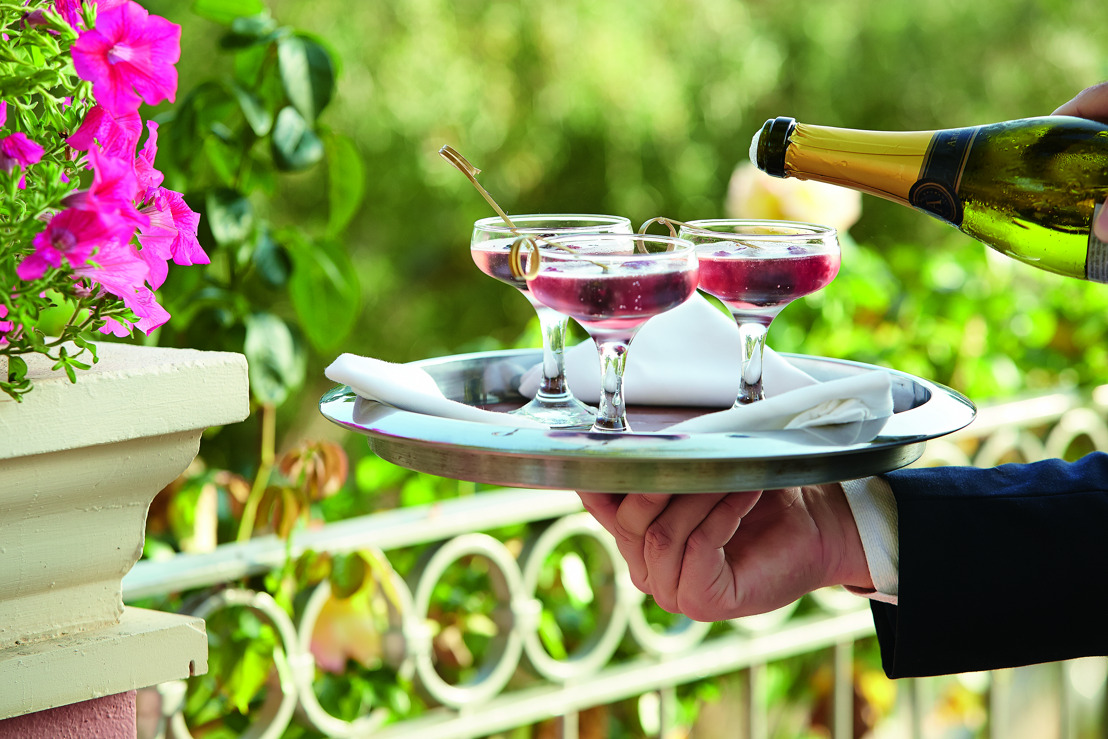 Michelin-star Cuisine and Yacht Sunbathing: Holiday the Way You Deserve in Greece
Corfu Imperial Grecotel Exclusive Resort launches yacht sailing and new gastronomic experiences
Wednesday, June 28, 2017 —

If the land of the Hellenes is home to the best hospitality in the world, imagine what it's like to stay at Grecotel – the leading collection of luxury resorts and hotels in Greece. Set on the secluded tip of the Komenno Peninsula, Corfu Imperial is where style and elegance come to holiday.

This season, Corfu Imperial is launching two special treats: a sleek 22-metre Sunseeker yacht for guests to fully enjoy and a lavish menu in Aristos restaurant concocted by the Michelin-starred head chef, Matteo Temperini. But there is much more to try and taste…

Sail away, sail away, sail away…
Guests can sail away in the magical Ioanian sea for as long as they like. Take your pick from a 20-minute sunset cruise to an on-board dining experience. You can even charter the yacht during your entire stay.

On half-day or full-day private sightseeing tours, you can have the time of your life. Discover Corfu's most prominent sites or the turquoise waters surrounding Sivota and Emerald Bay. Visit nearby Parga or 'off the beaten track' Paxi and Antipaxi islands. Step out in style in the cosmopolitan village of Kassiopi, where the harbour greets you with its pastel-coloured houses. Choices are endless in this sea sprinkled with dazzling isles.

The four-cabin cruiser comfortably accommodates eight as it extends the luxury of Corfu Imperial past its gardens and pools into the sea. Privacy and comfort meet discreet, intuitive service as you chill on the sundeck or get active during your holiday with wakeboarding or waterskiing.

The yacht can be anchored by your Dream Villa, where shaded verandas with lawns lead to a sandy bay or private sundeck. The elegant villas boast ample living space with separate sleeping quarters and private pool. Some offer sea-view hot tubs for unforgettable champagne sunsets. Others have separate indoor and outdoor dining areas for ultimate privacy.

Explore your taste-buds…
When you'd rather keep your feet on the ground, you can delight in the exquisite gastronomy offered at Aristos. Using ingredients that form the basis of Mediterranean cuisine, such as seafood, fresh herbs and organic olive oil, awarded chef Matteo Temperini presents a series of innovative compositions with an Italian backbone and a Greek spirit. Plus, there is a selection of fine wines available to match your taste.

Those looking for à la carte surf and turf will see their wishes come true at Steak & Sushi, a new restaurant where complex flavours are served with a contemporary twist. Nafsika, the all-day brasserie, also presents a novelty this summer: a beer menu with a collection of fine ales from the island's renowned microbrewery. Pair yours with a selection of all-day nibbles made from locally-sourced, fresh products.

Four other restaurants will spoil you for choice at Corfu Imperial. Seafood dining blends romance with spectacular sundeck atmosphere in Yali. Mon Repos serves Mediterranean cuisine, and Alkinoos is a lobby bar lounge. At Odysseus, its cocktail terrace will remind you that wherever you are in Corfu Imperial, you will always have privileged waterfront views.